Many high-net-worth investors do not require income from Old Age Security (OAS) benefits, thus having the option to defer the start of payments. While the decision of when to take OAS benefits depends on many factors, including your income requirements, health status, life expectancy and tax planning, if you are in good health and have the opportunity to defer the start of OAS, what is the break-even age when deferring starts to pay off?
A Primer, In Brief
As a reminder, OAS benefits can start at age 65 and are based on how long you've resided in Canada after age 18 — generally, a 40-year requirement. OAS benefit rates are adjusted quarterly to increases in the cost of living. Starting July 1, 2022, an additional 10 percent is added to monthly benefits at the age of 75. As of January 1, 2023, the maximum monthly OAS benefits are $687.56 (ages 65 to 74) and $756.32 (ages 75 and older). OAS benefits are income tested, so if income is higher than $86,912 in 2023, you will have to repay part or the entire amount of OAS (at a clawback of 15 percent on income exceeding the threshold).1 OAS payments can be deferred to age 70, resulting in an increased benefit of 0.6 percent for each month it is delayed past age 65.
A Case Study: Worth the Wait
Why consider deferring payments? The following case study shows how the increased benefit for each month of delaying the start of OAS can accumulate and become significant over time: Wendy just turned 65 years old and has lived in Canada her entire life, entitling her to maximum OAS benefits. Her income is less than $86,000, so she will not be subject to a clawback. She received a letter from Service Canada stating that OAS will begin in January 2023. However, after a quick analysis, she decides that deferring OAS may be beneficial. Assuming a two percent inflation rate, she estimates how much she would collect if she waited until age 70
What is the Break-Even Age?
Wendy sees that after age 80, the pension growth will outpace the amount she would otherwise receive by starting at age 65 (chart). And, by age 90, she will have collected almost $50,000 more. While the break-even age is around 80 years, Wendy is reminded that because she has already reached the age of 65, her life expectancy is around 86 years old (or 82 for males who have reached age 65).2 It should be noted that in some cases, Service Canada will automatically enroll an individual for their OAS benefits, like Wendy.
In other circumstances, the individual must apply. The good news is that Wendy is able to cancel and defer OAS benefits within six months of receiving the first payment, subject to repaying any amounts received. She requests this in writing.3 In Wendy's case, due to her life expectancy and because she doesn't need OAS benefits, it makes sense to defer. Each situation is different, and the decision of when to begin OAS may involve many factors, including income requirements, current and future sources of income, life expectancy and others. As always, seek the support of a professional.
https://www.canada.ca/en/employment-social-development/programs/pensions/ pension/statistics/2023-quarterly-january-march.html; 2. The average life expectancy of a Canadian male at birth is 80 and almost 84 for females at birth. https://www150. statcan.gc.ca/t1/tbl1/en/tv.action?pid=1310013401; 3. https://www.canada.ca/en/ services/benefits/publicpensions/cpp/old-age-security/while-receiving.html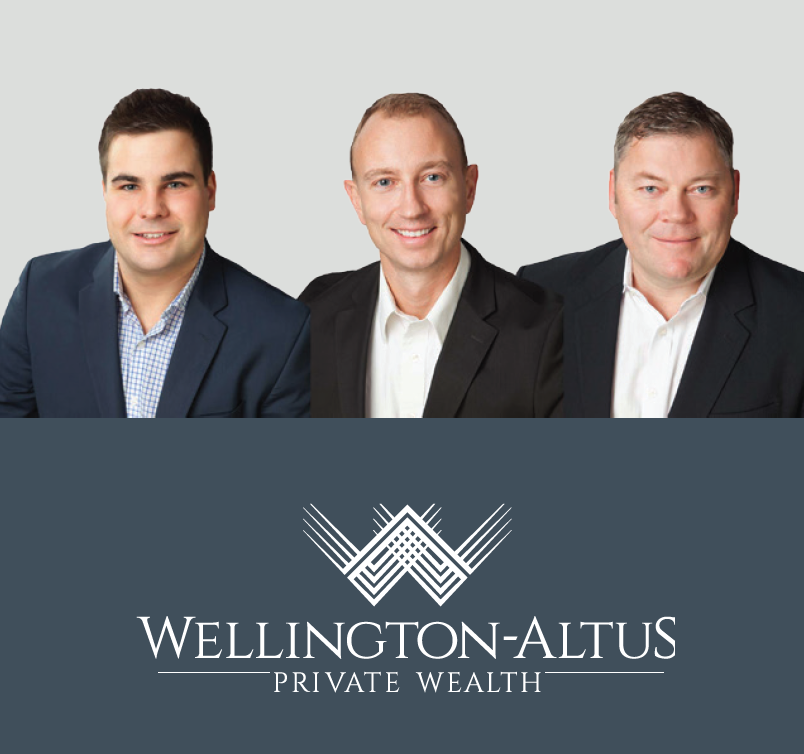 Dave Cooper, CFP®, CIM®
Senior Investment Advisor Portfolio Manager
780.484.5777
[email protected]
Tyler Cockbain, BA, CFP®, CIM®
Senior Investment Advisor Portfolio Manager
780.484.5777
[email protected]
The information contained herein has been provided for information purposes only. Graphs, charts and other numbers are used for illustrative purposes only and do not reflect future values or future performance of any investment. The information has been provided by J. Hirasawa & Associates and is drawn from sources believed to be reliable. The information does not provide financial, legal, tax or investment advice. Particular investment, tax, or trading strategies should be evaluated relative to each individual's objectives and risk tolerance. This does not constitute a recommendation or solicitation to buy or sell securities of any kind. Market conditions may change which may impact the information contained in this document. Wellington-Altus Private Wealth Inc. (WAPW) and the authors do not guarantee the accuracy or completeness of the information contained herein, nor does WAPW, nor the authors, assume any liability for any loss that may result from the reliance by any person upon any such information or opinions. Before acting on any of the above, please contact me for individual financial advice based on your personal circumstances. WAPW is a member of the Canadian Investor Protection Fund and the Investment Industry Regulatory Organization of Canada.
©2023, Wellington-Altus Private Wealth Inc. ALL RIGHTS RESERVED. NO USE OR REPRODUCTION WITHOUT PERMISSION. www.wellington-altus.ca