What is your "cognitive life expectancy?" One study suggests that, on average, brain health declines around 12 years after the age of 65.
This means that once we reach an average life expectancy, we are likely to experience cognitive decline. Those over age 85 have a one-in-four likelihood of suffering from some form of dementia.2 And yet, many of us do not plan for incapacity. The power of attorney (POA) is one important part of this planning, yet it has sometimes been referred to by estate planners as the "ignored middle child of estate planning." While the names/obligations vary based on province of residence, generally two types of POA are intended to protect you should you become incapacitated: i) POA for property, which includes managing finances and other assets on behalf of the incapacitated; and ii) POA for personal care, which includes making healthcare and end-of-life decisions.
Even if a POA exists, there is the potential for future complications. There may be a situation in which the attorney (the person designated to make decisions under the POA) may not be in a position to act. In this case, you will want to name a contingent attorney who can step in. Also consider family dynamics and disharmony that may arise. Here are some other complications:
Failing to discuss personal wishes or provide specific instructions. Communicating wishes with family members and your attorney while still capable can go a long way to preserve harmony and ensure your wishes for your property and personal care are carried out. Recent surveys suggest the vast majority aren't having these critical discussions. In one unfortunate case that led to litigation, two brothers couldn't agree on the type of care for their mother — one wanted life-prolonging care while the other wanted hospitalization only for comfort.
Conflict between multiple attorneys. Many parents may feel a need to treat children fairly by jointly naming them as attorneys; however, the greater the number of attorneys appointed, the greater the opportunity for conflict.
Attorneys have not been updated. While all estate planning documents should be reviewed following a change that may impact your estate plan, there may be other circumstances in which changes may be required. With the POA, updates may be needed to address the incapacity or death of a named attorney. Consider also the complications if an appointed attorney moves outside the country, i.e., a non-resident attorney for property may be subject to rules that prohibit a financial advisor from receiving instructions.
Underestimating the cost of care. Keep in mind that the appointed attorney for personal care is not personally responsible for funding the financial obligations for any desired care. If the associated costs are not planned for, alternate care may need to be considered, possibly against the individual's wishes. Often overlooked is the cost of care associated with incapacity, such as long-term care (LTC), which averages around $36,000 per year for a private room at a LTC facility, or in excess of $130,000 at home.4 Planning for this care can help protect family members from unexpected financial burden, as often when children are appointed under the POA, they may feel pressure to contribute.
How We Can Help
It is important to have updated POA documents as part of planning for incapacity. As advisors, we can provide other safeguards to help protect you in the event of incapacity. One such tool is the trusted contact person (TCP) — someone that you have authorized your advisor to speak to if there are concerns. Also important is building the potential costs of care into your wealth plan. This may include exploring tools, such as supplementary insurance options. As always, we recommend seeking the advice of an estate planning professional when it comes to estate planning documentation.
www.washingtonpost.com/national/health-science/research-shows-that-the-prevalence-ofdementia-has-fallen-in-the-united-states/2018/06/15/636d61ac-6fd1-11e8-bf86-a2351b5ece99_ story.html; 2. www.cihi.ca/en/dementia-in-canada/dementia-in-canada-summary; 3. White v White, 2017 ONSC 4550; https://www.canlii.org/en/on/onsc/doc/2017/2017onsc4550/2017onsc4550. html; 4. Based on $33,349/year (2021), grossed up by 4% per year. www.advisor.ca/news/industrynews/most-canadians-arent-planning-for-long-term-care-costs-survey/. At home, based on avg. cost of care of $30/hour, 12 hours/day, 365 days/year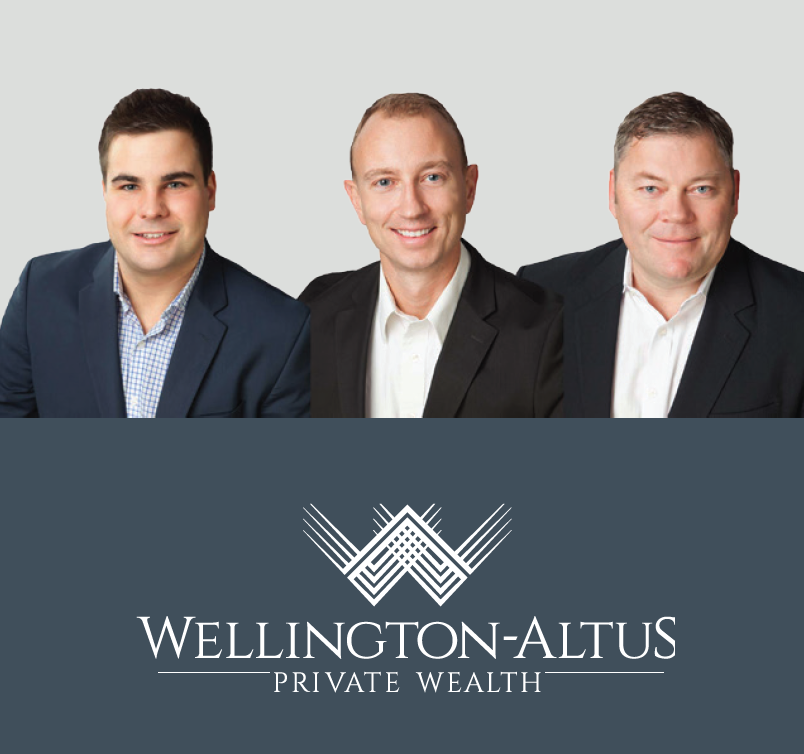 Dave Cooper, CFP®, CIM®
Senior Investment Advisor Portfolio Manager
780.484.5777
[email protected]
Tyler Cockbain, BA, CFP®, CIM®
Senior Investment Advisor Portfolio Manager
780.484.5777
[email protected]
The information contained herein has been provided for information purposes only. Graphs, charts and other numbers are used for illustrative purposes only and do not reflect future values or future performance of any investment. The information has been provided by J. Hirasawa & Associates and is drawn from sources believed to be reliable. The information does not provide financial, legal, tax or investment advice. Particular investment, tax, or trading strategies should be evaluated relative to each individual's objectives and risk tolerance. This does not constitute a recommendation or solicitation to buy or sell securities of any kind. Market conditions may change which may impact the information contained in this document. Wellington-Altus Private Wealth Inc. (WAPW) and the authors do not guarantee the accuracy or completeness of the information contained herein, nor does WAPW, nor the authors, assume any liability for any loss that may result from the reliance by any person upon any such information or opinions. Before acting on any of the above, please contact me for individual financial advice based on your personal circumstances. WAPW is a member of the Canadian Investor Protection Fund and the Investment Industry Regulatory Organization of Canada.
©2023, Wellington-Altus Private Wealth Inc. ALL RIGHTS RESERVED. NO USE OR REPRODUCTION WITHOUT PERMISSION. www.wellington-altus.ca